(Photo Courtesy of South Carolina Athletics)
South Carolina will continue its bid for the Final Regional host spots by starting off SEC Tournament play against Alabama. The Gamecocks, the seventh seed in the tournament, faces 10th-seeded Alabama, on Tuesday, May 25 at approximately 2 p.m. Eastern (1 p.m. Central) in the second game of the day.
The Pitching matchups this weekend are:
South Carolina CJ Weins (Jr. RHP) 1-0, 1.93 ERA, 9 BB, 11 SO
Alabama Tyler Ras (Jr., RHP) 6-4, 5.42 ERA, 20 BB, 53 SO
Gamecocks:
The Gamecocks finished the season with a 33-20 and a 16-14 record in the SEC. The Gamecocks are led by a lineup of sluggers that can hang with anyone! Andrew Eyster leads the team in batting average with a .288 clip. 8/9 of the typical Gamecock starters bat over .260. The Gamecocks are 12 in the country in homeruns with 76 and have the SEC/National Leader in Home Runs: Wes Clarke who is sitting at 21 and is feared by every pitcher in the country. The Gamecock pitching staff is as premier as it gets. the Gamecocks are top 5 in the SEC and top 25 in every pitching stat. The Gamecock staff is led by Brett Kerry, Brannon Jordan, and Thomas Farr, with a stable of pitchers for all situations. Brett Kerry has a 5-1 record with a 1.91 ERA.
Getting to know Alabama:
The Crimson Tide finished the season with a 29-22 overall record and a 12-17 record in the SEC.  Zane Denton leads Alabama with a .317 batting average while Sam Praytor has 13 home runs and 44 RBI and made the ALL-SEC First team. On the mound, Chase Lee has seven saves and a 1.38 ERA while Dylan Smith has 100 strikeouts in 82.1 innings pitched. The Gamecocks and Crimson Tide have eight common opponents in SEC play. Carolina was 11-13 in those games while Alabama was 7-16.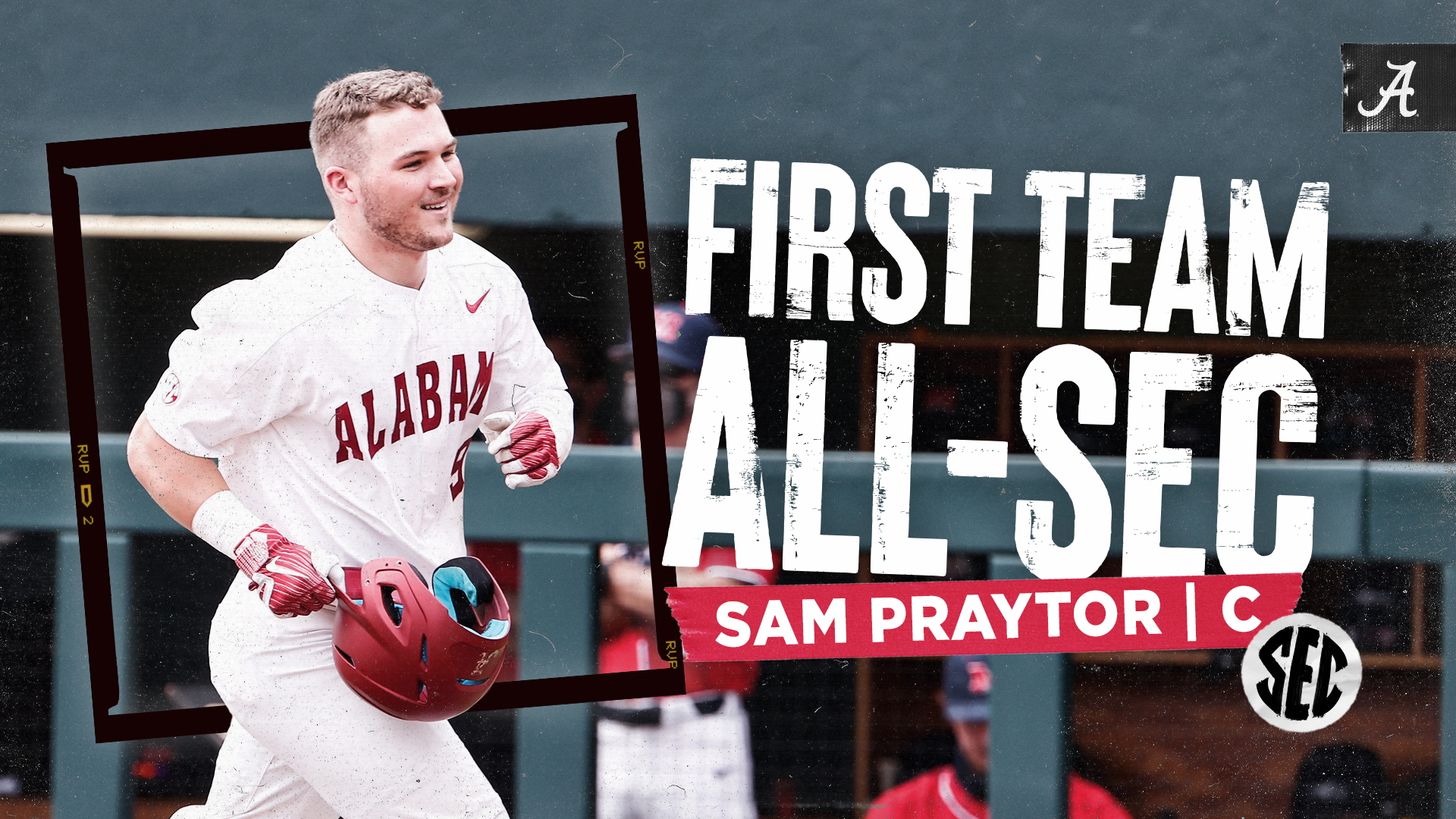 History of the Series:
Carolina holds a 37-29 series advantage on Alabama heading into Tuesday's game. The two teams last met in 2019 in Tuscaloosa with Alabama taking 2-of-3 games over the Gamecocks. The two teams have met three times in the SEC Tournament with Alabama winning two of those games. South Carolina beat the Crimson Tide in 2009 in the opening game, 9-5, as Jackie Bradley Jr., had three hits and Adam Matthews drove in three runs.
The winner of this game will take on Tennessee on Wednesday at around 2:30