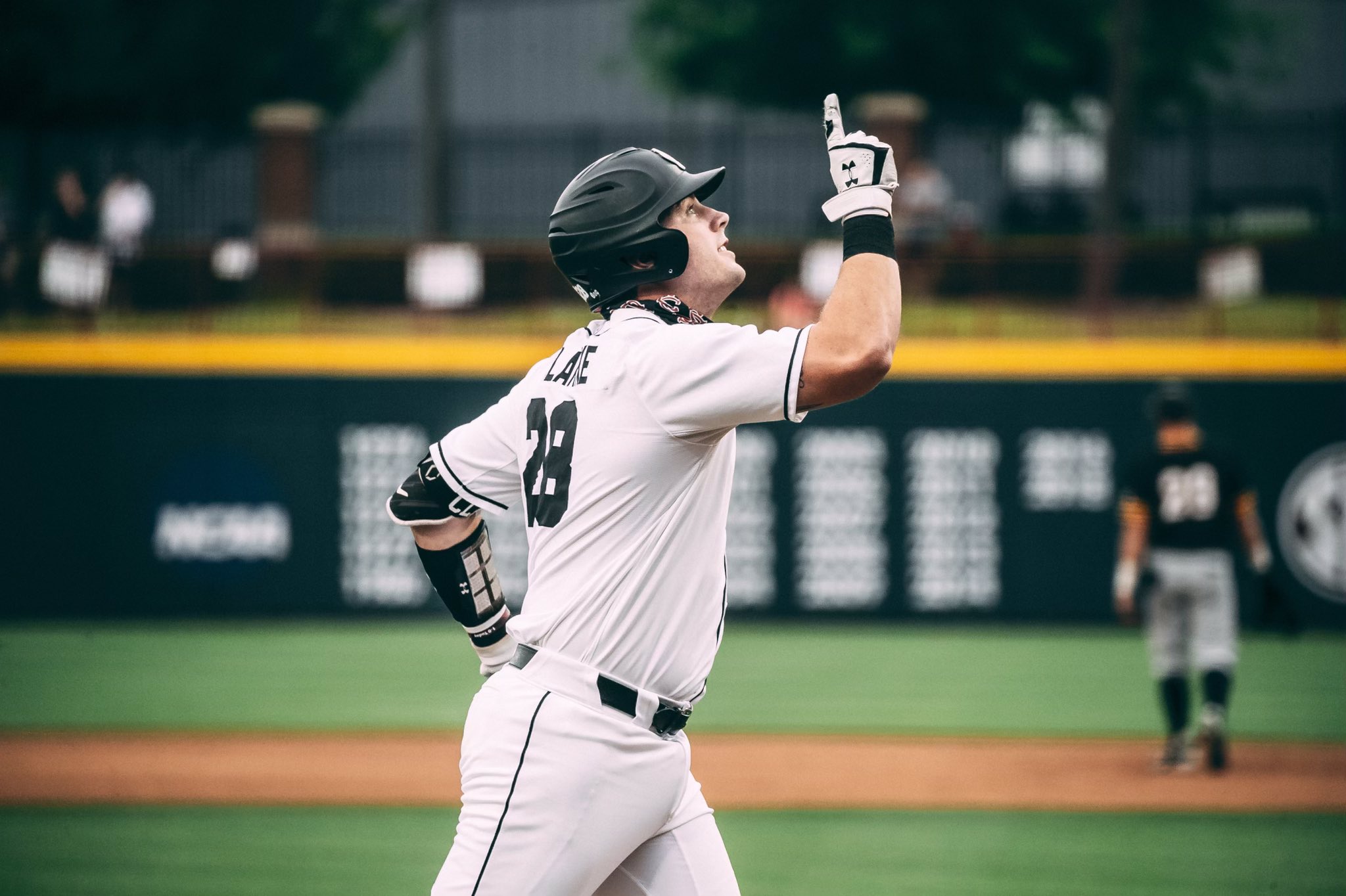 The Gamecocks came into Tuesday game on a nice winning streak and hoped to continue its winning ways! The Appalachian State Mountaineers came to town and hoped to put a dent in South Carolina's goal of hosting!
The Gamecocks started CJ Weins and The Mountaineers started Ben Peterson.
In many ways, this game was an old fashioned pitchers duel! Weins came into this game with very little gametime on the season ,and Peterson came into the game with a problem witg walking batters. To the naked eye, neither of those problems would have been evident both pitchers in many regards were dealing through 5 innings.
The deadlock was broken in the first inning by Wes Clarke ,by the Current and National Leader in Home Runs. Brady Allen hit a sacrifice fly in the 5th inning to plate Joe Satterfield. And extend the Gamecocks lead to 2-0. This would be all she wrote when it comes to runs as the neither side would be bale to score any more runs. John Gilreath and Daniel Lloyd each pitched two scoreless innings to keep the shutout for the Gamecocks. Freshman Will Sanders would unusually come in on a Tuesday night to get the save for the Gamecocks and preserve the victory.
The Gamecocks will take on the Tennessee Volunteers on Thursday in the first game of their final SEC series. First Pitch on Thursday will be at 7 pm.