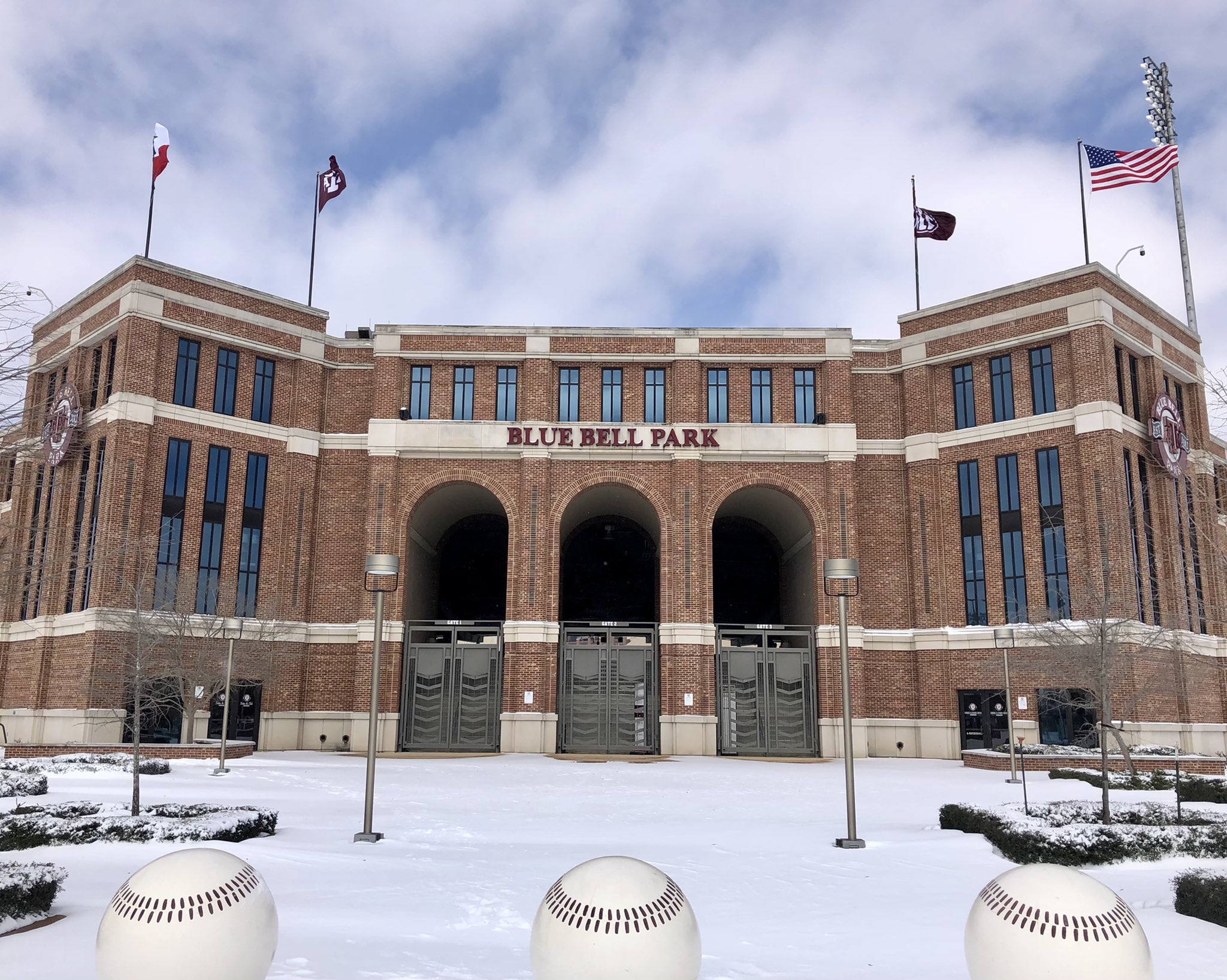 The 2020 Texas A&M baseball season had potential to be one of the greatest seasons in school history. The Aggies had a great pitching staff and were poised for a deep postseason run. Everything was lining up well for the Aggies, when the season came to a screeching halt, the Aggies were 15-3 and set to open conference play with a series at Auburn. As most of you already know on March 12th, 2020 Rudy Gobert tested positive for COVID-19 and from there, sports seasons began to fall like dominoes. The announcement came on March 13th as the Aggies were getting ready to open SEC play, Commissioner Sankey announced that all SEC spring seasons would be cancelled immediately. After that Olsen went quiet, there would be no bubbles floating through the Texas sky, no "Ball 5" chant serenading the opposing pitchers who couldn't find the strike zone, no "sawing 'em off" and there would be no more Olsen Magic for what would feel like forever. Throughout the summer months it felt like sports would never come back, but there were many positive signs that began showing. The MLB, NHL, and NBA came back at the end of July, and then in August there was even more hope, the SEC would play a 10 game conference only football schedule and all spring sports were cleared for fall practices. There were fans in the stands when the Aggies had their annual Maroon and White series to cap off fall ball, and for the first time since March 2020, things began feeling normal.
Now 347 days later the Aggies are finally hosting baseball games that count. The series was supposed to start on Friday, but due to the cold and snow in Texas the game was pushed back. When you've been waiting for 347 days, what's one more day anyways. The Aggies are hosting Xavier for 2 games starting today at 2pm central time before closing out the series tomorrow. This is the first meeting between the Musketeers and the Aggies.
This years Aggies team will look a lot different than most, previous teams were carried by pitching. This years team will have to be carried by the bats while Childress breaks in some new weekend arms. Expect some high scoring games this weekend. The Aggies offense was clicking last year behind the bats of Ty Coleman and Will Frizell. Look for these two to lead the team again. If the Aggies are going to make any sort of run this year, they will need the bats to step up.
The Aggies will look to start 2020 off on the right foot and continue a dominant season opening record. The Aggies are 36-1 on opening weekend since 2009 and 14-1 on Opening Day under Rob Childress
Pitching Matchups (Probables)
Game 1 Bryce Miller vs Lane Flamm
Game 2: Dustin Saenz vs Nick Zwack
Game 3: Jonathan Childress vs Griffin Lanoue
First pitch of the double header is at 2:02 central time. All three games can be watched on SEC Network+